A Creative Unlocking – Online Group Immersion
6 September, 2021

-

29 November, 2021

$880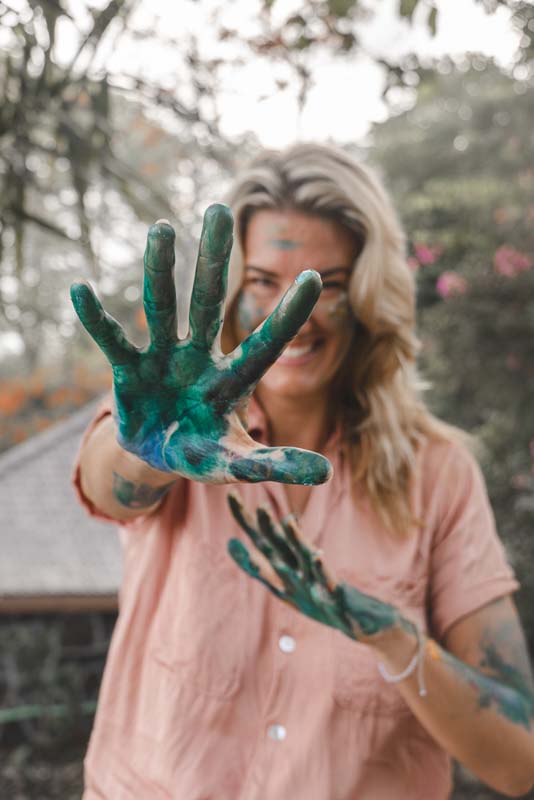 Unlock and unblock your creativity
BOOK NOW | REGISTER YOUR INTEREST
Do you sing in the shower and are actually amazing?! Do you paint at your little desk occasionally and sometimes show people? Were you always writing plays and stories as a child for your friends and family to act them out?
Now you're working in an office job, or you're a food critic, art critic, running an art gallery, being a talent manager – essentially helping and assisting other artists and creatives live out their creative dreams and succeed in their passions rather than pursuing your own.
I see you! You creative gem – and people want to experience your creative gifts!
It's about time, and it's never "too late".
You constantly think to yourself – "I could do that" when looking at someone's art or creative work. 
You think it's too late to start.
You think it's been done before.
You think you wont be successful or make enough money.
I can tell you – It's too late to start when you're dead!
This is a life changing course designed for everyone and anyone. You may have a passion that you never pursued, you may do some artistic exercise as a hobby, or you may not be sue what artistic talents lie beneath. Perhaps your a lawyer wanting to connect further into your writing and communication abilities and feel more aware of your skills and passions.
A Creative Unlocking is a course designed to uncover your creative gifts and abilities – see them and share them with the world. Unblock all your set backs and ideas that you can't do it and let's do the work together to unlock your gifts!
This is a supportive container which requires your dedication and self compassion to explore your creative gifts, inner child and unlearn all that was holding you back and untrue.
Weekly homework and group meetings | Group immersion max 12 people (min 5)